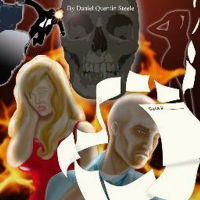 daniel quentin steele
Crime Fiction, Suspense, Romantic Suspense, Science Fiction, Fantasy, Horror
Daniel Quentin Steele is a Jacksonville author and native Floridian. A former educator, he has been a journalist and public relations professional. He has covered and reported on crime and cops, courts and trials in several Florida cities. He has worked as a speech writer and political and media consultant. He has had one novel published in the U.S. and Great Britain as well as short stories published in the U.S., Canada, Australia and England.
daniel quentin steele Books
The purpose of education is to replace an empty mind with an open one.
Malcolm Forbes